Indulge in multi-regional Chinese food with big flavour at The Barracks.
Experience Brisbane's New Modern Chinese Restaurant
We are a one of a kind, modern Chinese Restaurant & Bar located at busy Barracks shopping centre, featuring multi- regional Chinese food with big variety of favours, our menu includes vegan, gluten-free and dairy-free options.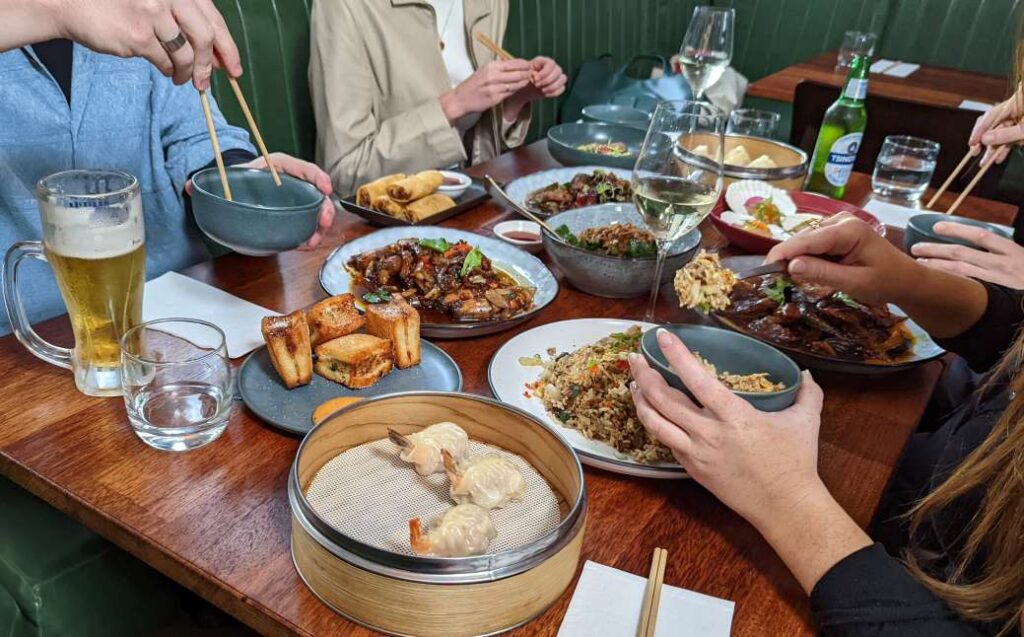 Enjoy a midweek lunch featuring fresh ingredients and quality produce.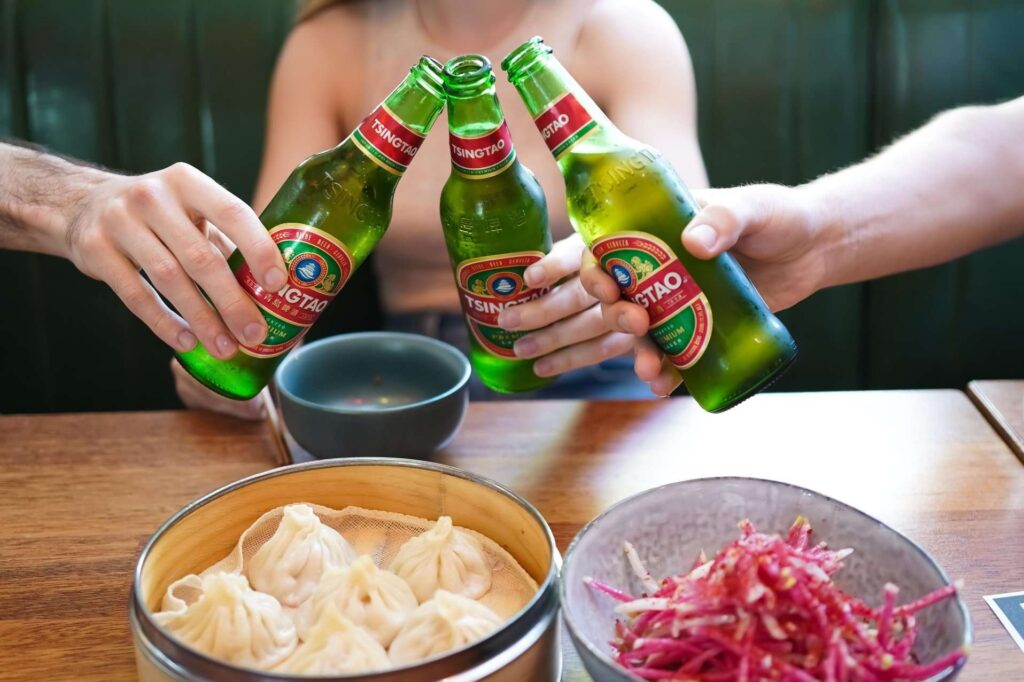 Indulge in our banquet menus with friends and family, or host a cocktail party in our courtyard.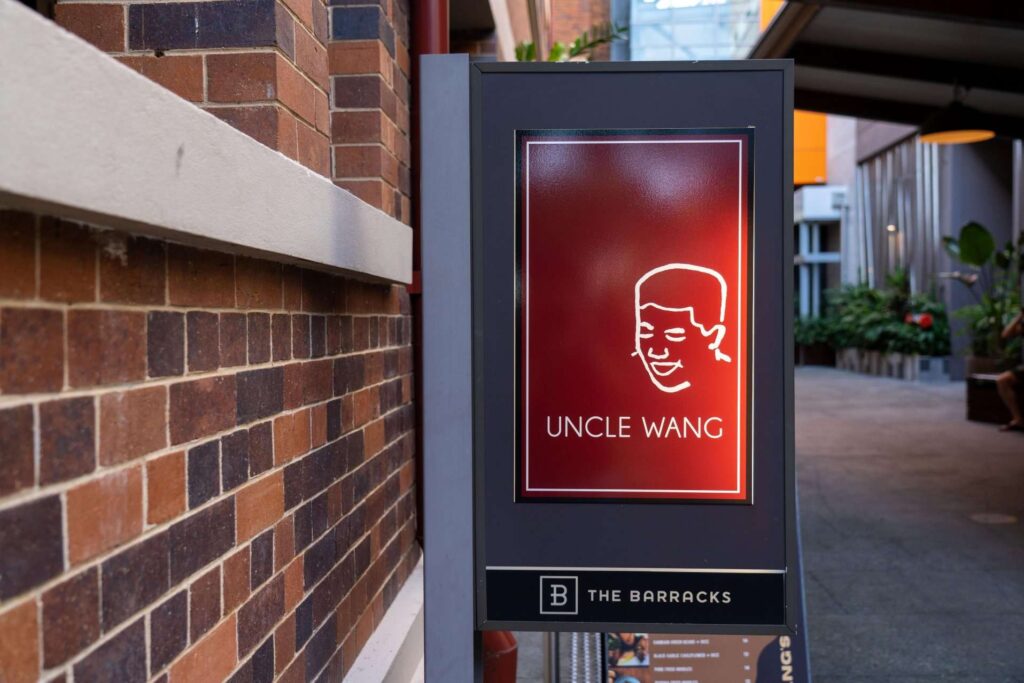 Experience cocktails, classic Chinese beers and more at our bar.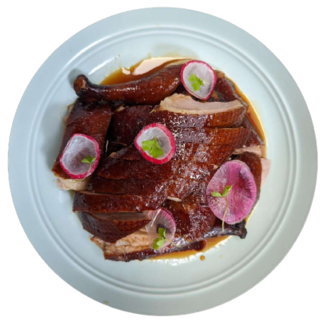 Shandong style, pan-fried pork and wombok dumplings
Garlic & chili oil dressing with crunchy broccoli
Crispy fried tofu served with plum aioli
Sticky tender pork ribs with Chasiu sauce and chili powder
Black Bean Wagyu Beef Chop Steak - 41.00
Wagyu beef stir-fried with capsicum, asparagus black bean sauce
Steamed Barramundi - 29.00
Steamed barramundi fillet and herb mix with blended soy sauce
Smoky Hongyou Eggplant - 22.00
Stir-fried eggplant with smokey Douban chili sauce
Mushroom Black Dan Dan Noodle - 27.00
Seasonal mushrooms and tofu stir-fried with flat noodles
Neque elit, rutrum in laoreet nec eget scelerisque volutpat sit. Bibendum tincidunt a scelerisque consectetur ultrices elementum pulvinar non.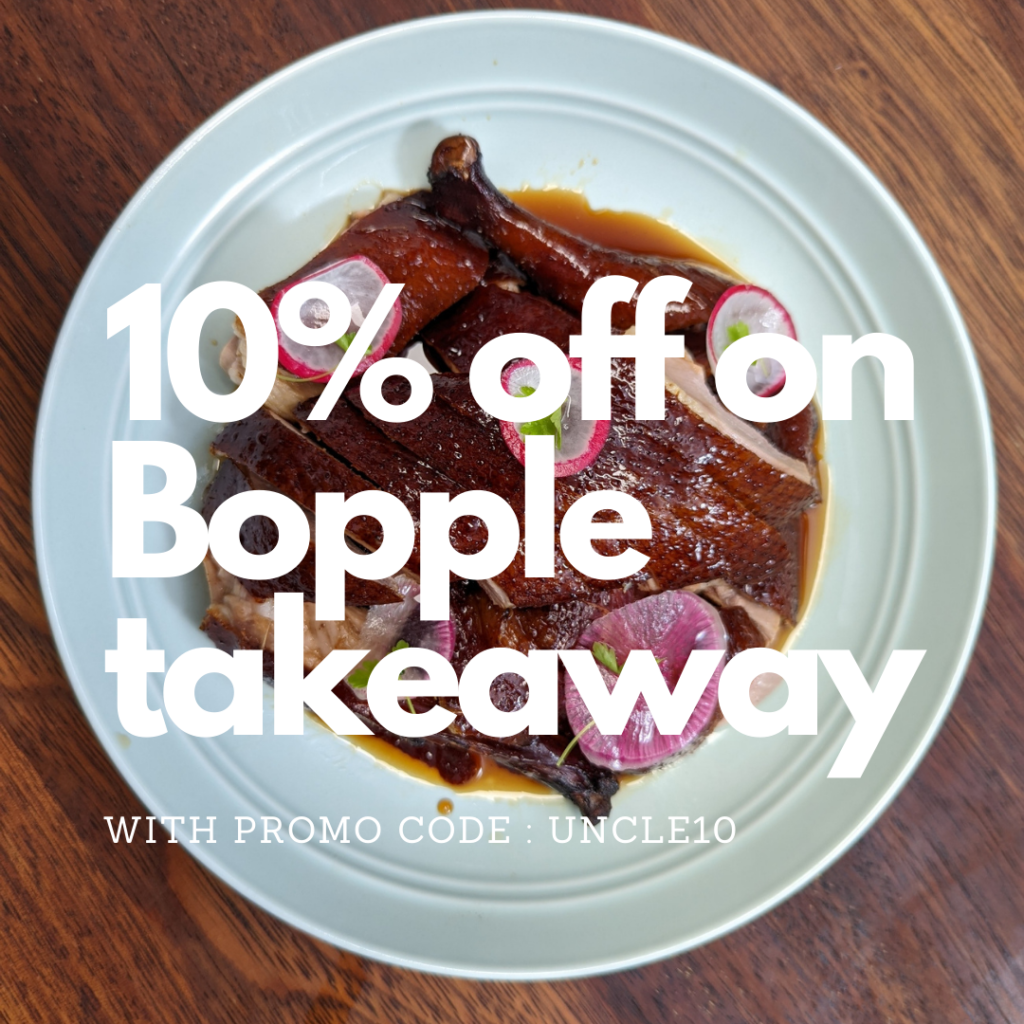 10% Discount On All Takeaway Orders through Bopple
Use code UNCLE10
View our menus below and call us now to submit your order. This offer does not include our lunch special.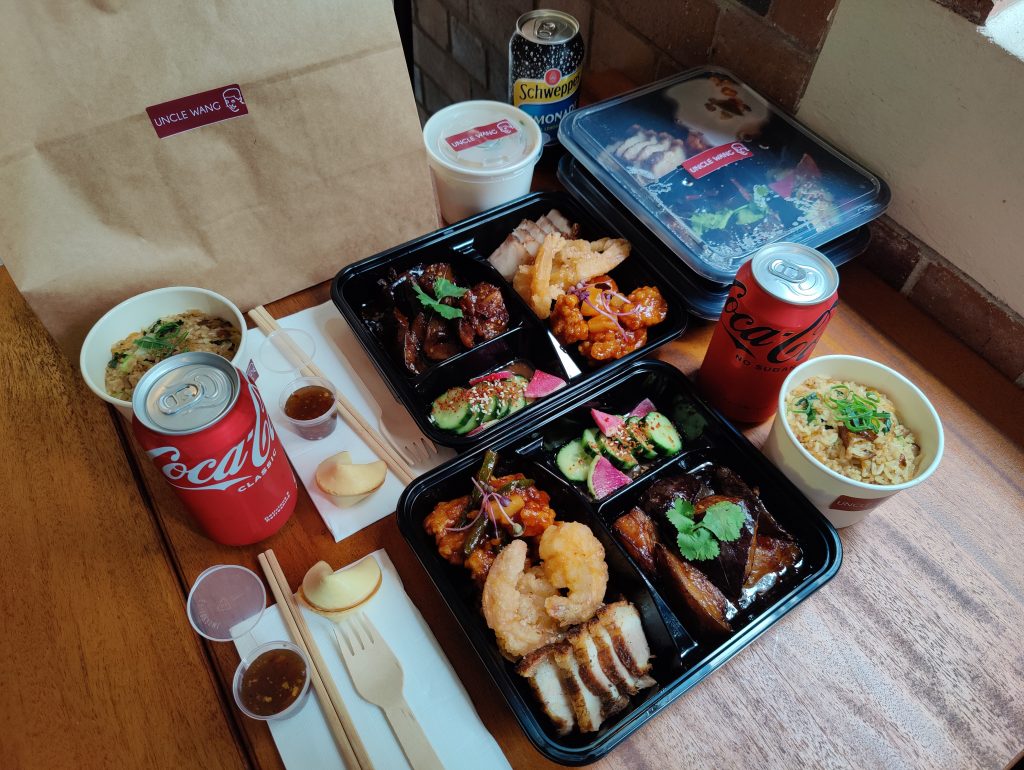 11:30AM – 2:30PM TUESDAY – FRIDAY
Enjoy a midweek lunch featuring fresh ingredients and quality produce at Brisbane's NEW modern Chinese restaurant.
Experience Brisbane's New Modern Chinese Restaurant
Meet The Team of Uncle Wangs
Head Chef & Qualified Chinese Cuisine Graduate – Juan – has developed a unique style that cannot be found anywhere else in Australia. Our team has worked together for over 5 years to gain a reputation for creating astounnding Chinese Food.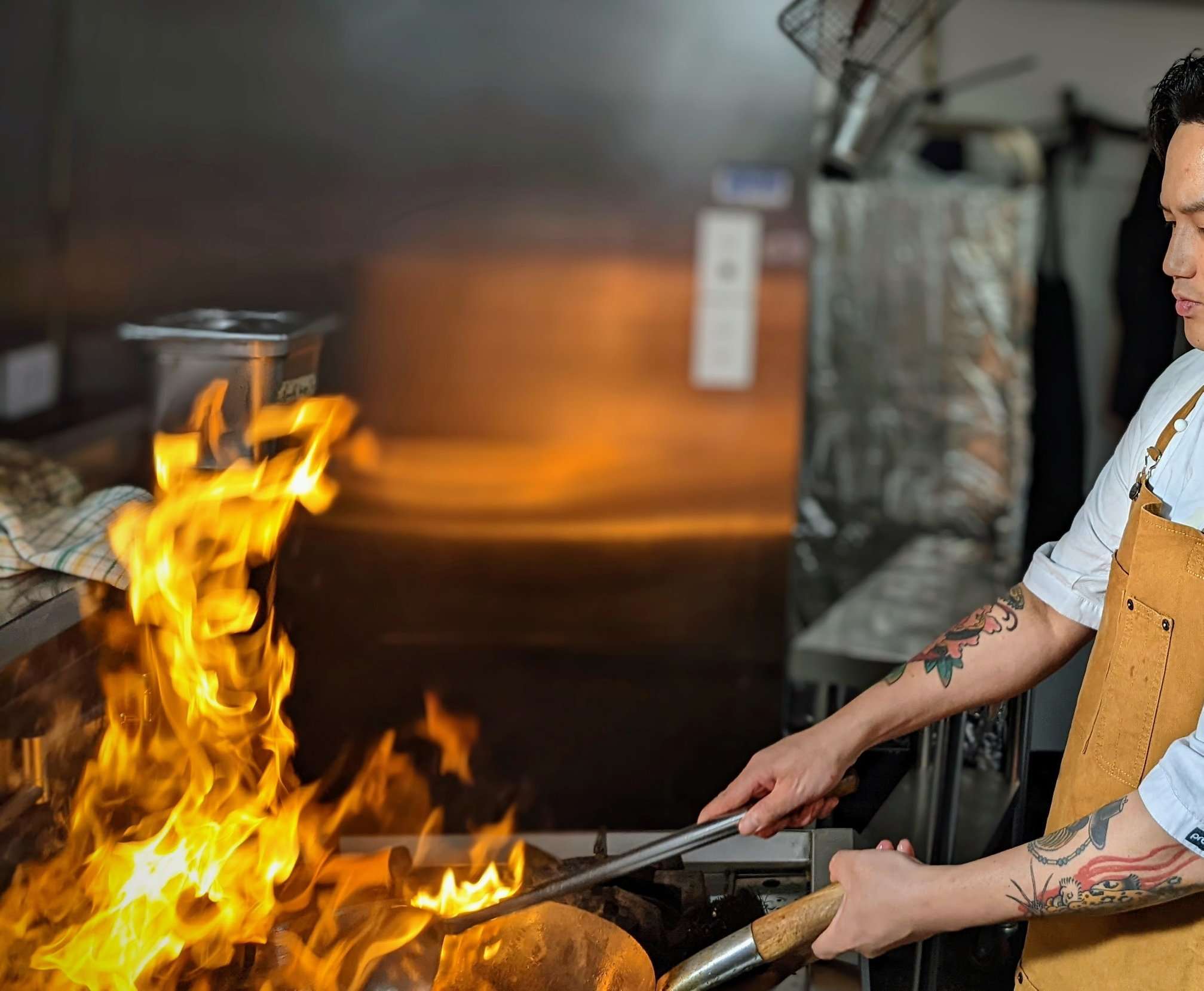 Courtney Sweeney
2022-04-25
Food was amazing! Staff were very accommodating. Will definitely go back here if travelling back to Brisbane
Superb Chinese food, I need to come back already! Beautiful restaurant, such a nice place to visit. Accommodating vegetarian/vegan options, wonderful flavours, and all wait staff are 5-star professional and 6-star friendly. I'll be recommending everyone I know.
The food was absolutely incredible. The variety of meats we ordered were all cooked perfectly, and had a light and silky coating, yet packed with so much flavour. The service was fantastic and had a good vibe. The staff were super accommodating for our needs. Can't think of a better restaurant than this for this style of food. Would definitely like to go back next time I'm in Brisbane/interstate.
The best food I've had in Brisbane.
michelle dransfield
2022-04-16
Had a grea time food was amazing and staff was great as well.
The food was amazing and the service was extremely friendly and efficient. The staff take pride in their business and provide a fabulous atmosphere. It was an all round awesome dinner.
Absolutely delicious food and outstanding service! Every single dish we ate was thoughtful and well executed. Pork Belly, Smoked Eggplant and Buddha Fried Rice were highlights. Will be back to try the entire menu! Thanks for having us.
Excellent food, we had the mushroom fried rice, fried tofu, green beans and the kombucha sorbet. Service was efficient and very friendly. Added bonus: great playlist! Bit of Frank Ocean, Childish Gambino etc. Great atmosphere!
Sinead Mcquade
2022-04-08
OMG just wow! me and my friends are vegan the waiter took his time explaining exactly what dishes we could have and exactly what was inside each dish! I love how caring they where towards our dietary requirements! The food is absolutely delicious and well priced! Try this place you will not regret it!